Spotlight on the Arts - Fairfax VA
Spent Saturday May 12th painting with a few people out in Fairfax, VA. It was a really nice day in Old Town Square. The event started at 10 am and I think I got there maybe around 10:30 or slightly earlier. I wanted to work on a character portrait so I got started. Progression photos along with the final are below.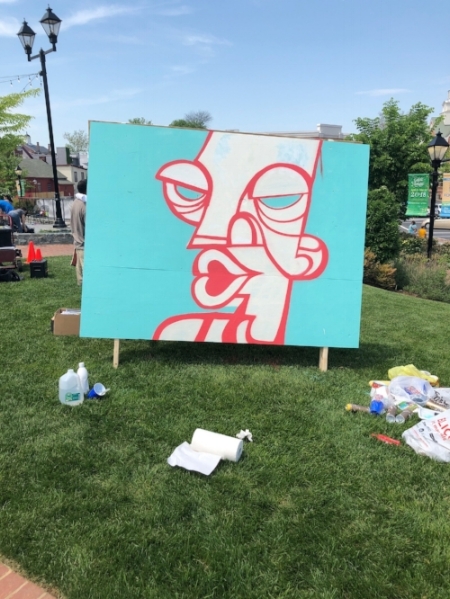 I want to play with the idea of masks more. Character drawings that are wearing masks - though I'm not entirely sure what that should look like but I've been messing with a few things.
There's a really neat site called Masks of the World check it out and browse over the different masks from different countries. It's pretty neat!
Many thanks to Matthew (WhoArtwork), City of Fairfax, and Plaza Artist Supply.